~~Angel of the Week~~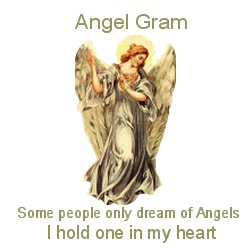 The best decision of my 'internet
life'... was to join Heaven's Angels!
In doing so, I have met some of
the nicest and dearest friends!
Many dreams have been realized
through this group. Reaching out
to others in need... gives one the
greatest satisfaction in the world.
This week I am honored to be
chosen:
~~ANGEL OF THE WEEK~~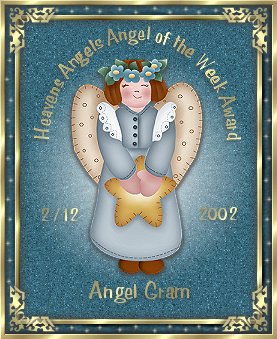 My sincere thanks to those who
thought me worthy of this
prestigious award.
I know Melissa smiles down saying:
"Way to go, Gram"
December 1, 2002
UPDATE.....January 11, 2003
Well, Melissa... get ready....
I was just named...
~~ANGEL OF THE MONTH~~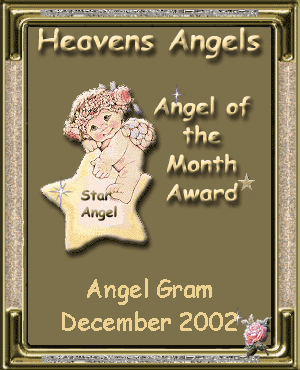 My sincere thanks to Guardian DeDe
and everyone who voted for me!
I am truly honored and speechless!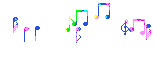 This Midi is: "Impossible Dream"