The Hand of God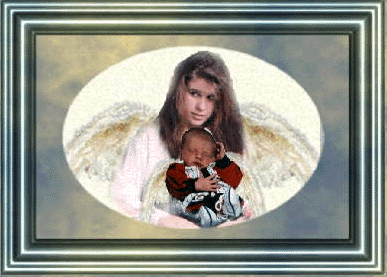 The hand of God reached down one day
To raise a lamb up high,
He took our hearts so broken
We had to question...why?
Why did you give us this dear child
To love and care so much?
To make our lives so complete
Just by his Angel Touch?
Then take him away so suddenly
To break our hearts in two,
Was it something that we did
Or something we didn't do?
These were the questions that we pondered
So many times a day,
Until we came to realize
We need only kneel and pray.
For God had chosen us
To give this child our love,
To teach us of His ways
Before he left for above.
And this he did accomplish
As was His master's plan,
This beautiful child He lent to us...
Our own most precious Lamb!
Written with love, by Gram
Copyrightę 2001 Ethel M. Sandstrom
(I wrote this poem for my dear friend Jeanne and her family,
in honor of their beloved son Joshua, who
appears in the above pic with my Angel Melissa.
Please visit Joshua's Cloud and share his story)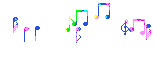 This Midi is "Always on my Mind"
Updated October 25, 2004