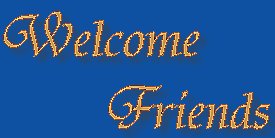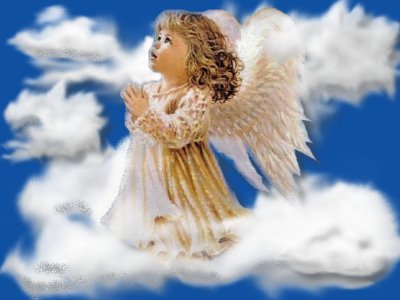 June 6, 2002
Heavens Angels
Heavens Angels was born one day
From the dream of a special gal,
Who envisioned a place where all could come
To comfort the needs of a pal.
Where angels would come together
In peace, love and harmony,
Creating a special haven
In a land of uncertainty.
Our dreams are now a reality
In one year we've come so far,
We're proud to be members of Heavens Angels
We each have our own special star.
We strive side by side
To accomplish many things,
As we reach out to others
We earn angel wings.
It's hard to believe a year has gone by
We've enjoyed ourselves along the way,
CONGRATULATIONS all Heavens Angels...
As we celebrate our FIRST BIRTHDAY!

( I wrote this poem for a contest held by the Heavens Angels Group)
I am honored to have won THIRD PLACE!!!
You can read the FIRST PLACE POEM by Angel Aarah at her site!
And the SECOND PLACE POEM by Angel Albert at his site!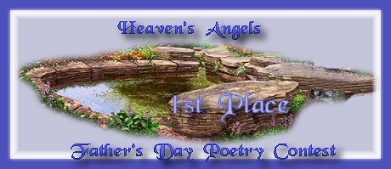 June 18, 2002
MY HEART BELONGS TO DADDY
My heart belongs to Daddy
A song for me... so true,
It reminds me of my Father
As it brings a tear or two.
I remember years gone by
When I sat upon his knee,
I remember his handsome face
And the love he showered on me.
God took him home so early
He was a young and vital man,
His wisdom and his knowledge
Have made me who I am.
For many years I've missed him
Thoughts of him make me sad,
For even though I'm growing old
My heart STILL belongs to DAD!

I wrote this poem for a Father's Day Contest held by the Heavens Angels Group
I am honored to have won FIRST PLACE!!!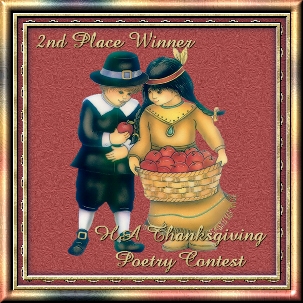 November 28, 2003
THANKSGIVING DAY
As we give thanks for all our Blessings
Let's take a moment to reflect,
On what life has to offer
And what we can expect.
Our familes are the center
Of the everyday life we live,
Our friends add to that happiness
In the love that we all give.
We strive to live in peace
And harmony along the way,
We are extremely blessed
With freedom every day.
To those who guard our freedom
Let's pray our prayers each day,
And never lose the sight of
The ONE who leads the way.
Dear Heavenly Father we give thanks to thee
For all our bounties from above,
On this Thanksgiving Day in 2003
We send our thanks and love.

I wrote this poem for a Thanksgiving Day
contest at Heavens Angels...and was honored
to tie for second place!!

November 5, 2004
I have just been notified that I have been
chosen as the USA featured poet in the
2004 Edition of
The International WHO'S WHO in Poetry!!
Four poems submitted were chosen as the
Featured Poets of 2004.
USA, Thailand, Italy & Greece.
~~My Poem~~
THE HAND OF GOD
The hand of God reached down one day
To raise a lamb on high,
He took our hearts so broken
We had to question... WHY?
Why did You give us this dear child
To love and care so much?
To make our lives so complete
Just by her Angel's Touch?
Then take her away so suddenly
To break our hearts in two?
Was it something that we did?
Or something we didn't do?
These were the questions that we pondered
So many times a day,
Until we came to realize
We need only kneel and pray.
For God had chosen us
To give this child our love,
To teach us of His ways
Before she left for above.
And this she did accomplish
As was her Master's plan,
This beautiful child He lent to us
Our own..Most Precious Lamb!
© Ethel M. Sandstrom 2002

Original poetry by
Ethel M. Sandstrom©2002/2003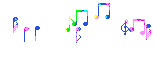 This Midi is: "Looking Thru The Eyes of Faith"